But I absolutely love this and everything about it.
Chinatown Soccer Club
is the epitome of every Thursday-night-11pm-ending pickup gathering, where you get to meet and know people by thrashing them to the ground and dirty step-overs do the talking for you. In New York though, they added neat graphics and design to make it look pretty.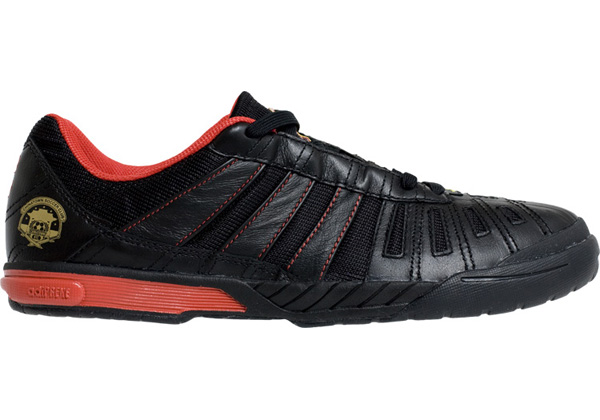 Adidas x Chinatown Soccer Club
features this sick Sala collaboration. And you know what, I'd pay good money to a Brooklyn scalper to wear these. Not only do they look incredible, but you can bet they perform better than your friend's overpriced, overseas Lotto fakes.
And if you think it's all image, check out their blog
here
, recently added to my own blogroll. You'll see that they can definitely back it up with some grimey play.
Speaking of what Adidas is doing, I've been keeping this a secret from my friends, because I don't want anyone else I know getting a pair while I am waiting on mine, but I'll share with you guys. Adidas Skateboard has come out with this.
It's soccer related because the Busenitz Pro model shoe is based off of the classic Copa Mundials, but is hardy enough for skating. I think these shoes look incredible. Get a pair, look casual, be cool.