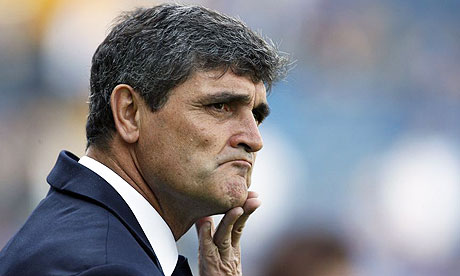 That was fast. One year after being sacked from Tottenham, Juande Ramos has again left out his new club CSKA.



"I didn't get the sack because of the loss against FC Moscow. I had told the club that I was not planning to extend my expiring contract, and that's the reason for my dismissal," said Ramos to

Marca

.





"I did not want to stay in Russia, so they had to find a new coach. The technical director found a replacement who wanted to start the job right away and that was not a problem for me. I'm fine with my departure."

Goal.com

I guess he just couldn't get along without the London nightclubs and Galactico egos of the big leagues. Or maybe it was the cold dreariness.